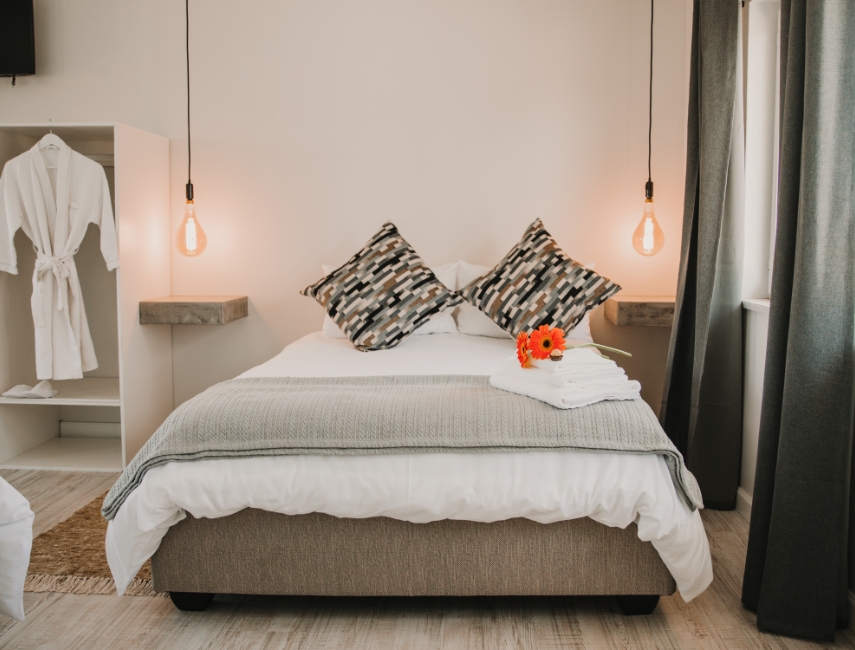 Our Deluxe room, is a large bedroom with two double beds, a double shower and a bath – ideal for families with smaller kids or for couples looking for some extra comfort.
Located on the first floor, it is ideal for guests wanting a little more space and privacy with a dedicated staircase and views over the breath-taking Namib dunes.
The Deluxe Double Room may also be used as a Solo Deluxe room
at a rate of N$ 2,275.